My Blog
Posts for: April, 2016
By Ash & Roberts
April 18, 2016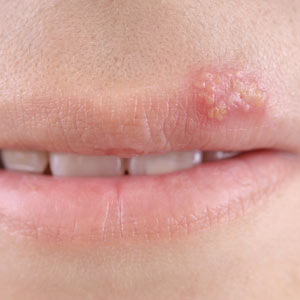 While it's common for most of us to get an occasional cold sore, you may suffer from regular breakouts. If so, you know firsthand how uncomfortable and embarrassing they can be and seeming to erupt at the most inopportune moments.
What you're experiencing is the result of a virus — the Herpes Simplex virus (HSV) Type I to be exact. Don't let the name disturb you — although similar it's different from the sexually transmitted virus known as HSV Type II. As with any virus the body responds by making and distributing antibodies to stop its attack. That's typically the end of it but for some people the virus appears to be able to hide in the nerve roots of the mouth and elude the effects of the antibodies.
The sores associated with the virus tend to break out when a person is under stress, experiences trauma to the lip or even from sun exposure. The breakout begins with a slight itching or burning around the mouth that typically advances to more severe itching, swelling, redness and blistering. Eventually the sores will scab over and heal as the outbreak winds down. The period from breakout to final healing (during which you'll also be contagious to others) usually lasts seven to ten days.
Although normally not a danger to health, cold sore outbreaks can be painful and irritating. In the past, most patients simply had to let the outbreak run its course with topical ointments to ease discomfort. In the last two decades, however, new anti-viral medication has proven effective in preventing the outbreaks in the first place or at least lessening their duration.
If you have regular bouts of cold sores prescription drugs like acyclovir or valcyclovir taken orally can help suppress the occurrences altogether, and have few side effects. Topical agents can also be used as a supplement to the drugs to help ease itching and other pain symptoms.
It's important, though, that you undergo a complete oral examination to rule out more serious conditions associated with mouth sores. If we find that your problem is recurring cold sores, these new treatments could help you escape the cycle of discomfort.
If you would like more information on the treatment of chronic cold sore outbreaks, please contact us or schedule an appointment for a consultation. You can also learn more about this topic by reading the Dear Doctor magazine article "Cold Sores."
By Ash & Roberts
April 10, 2016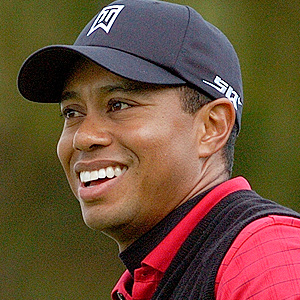 Let's say you're traveling to Italy to surprise your girlfriend, who is competing in an alpine ski race… and when you lower the scarf that's covering your face, you reveal to the assembled paparazzi that one of your front teeth is missing. What will you do about this dental dilemma?
Sound far-fetched? It recently happened to one of the most recognized figures in sports — Tiger Woods. There's still some uncertainty about exactly how this tooth was taken out: Was it a collision with a cameraman, as Woods' agent reported… or did Woods already have some problems with the tooth, as others have speculated? We still don't know for sure, but the big question is: What happens next?
Fortunately, contemporary dentistry offers several good solutions for the problem of missing teeth. Which one is best? It depends on each individual's particular situation.
Let's say that the visible part of the tooth (the crown) has been damaged by a dental trauma (such as a collision or a blow to the face), but the tooth still has healthy roots. In this case, it's often possible to keep the roots and replace the tooth above the gum line with a crown restoration (also called a cap). Crowns are generally made to order in a dental lab, and are placed on a prepared tooth in a procedure that requires two office visits: one to prepare the tooth for restoration and to make a model of the mouth and the second to place the custom-manufactured crown and complete the restoration. However, in some cases, crowns can be made on special machinery right in the dental office, and placed during the same visit.
But what happens if the root isn't viable — for example, if the tooth is deeply fractured, or completely knocked out and unable to be successfully re-implanted?
In that case, a dental implant is probably the best option for tooth replacement. An implant consists of a screw-like post of titanium metal that is inserted into the jawbone during a minor surgical procedure. Titanium has a unique property: It can fuse with living bone tissue, allowing it to act as a secure anchor for the replacement tooth system. The crown of the implant is similar to the one mentioned above, except that it's made to attach to the titanium implant instead of the natural tooth.
Dental implants look, function and "feel" just like natural teeth — and with proper care, they can last a lifetime. Although they may be initially expensive, their quality and longevity makes them a good value over the long term. A less-costly alternative is traditional bridgework — but this method requires some dental work on the adjacent, healthy teeth; plus, it isn't expected to last as long as an implant, and it may make the teeth more prone to problems down the road.
What will the acclaimed golfer do? No doubt Tiger's dentist will help him make the right tooth-replacement decision.
If you have a gap in your grin — whatever the cause — contact us or schedule an appointment for a consultation, and find out which tooth-replacement system is right for you. You can learn more in the Dear Doctor magazine articles "Dental Implant Surgery" and "Crowns & Bridgework."